Up-to date information for mountaineers and tourists
Mountaineers and tourists wanting to spend a day in Mojstrana or the Triglav National Park can visit our:
At the museum you will find information on the current exhibitions, events and museum programmes, mountaineering and hiking, the up-to date weather conditions in the mountains, the availability of mountain huts and shelters, mountain guides, walking routes and trails, safety precautions, and responsible mountain hiking, as well as information on the points of interest in the surrounding area.
Just opposite the museum, on Grančišče's east wall, there are two via ferratas, where you can gain new experience or simply enjoy a safe climb. A helmet, climbing harness and via ferrata kit are required for safety reasons and can also be rented at the museum reception.
Mojstrana and its surroundings are ideal for cycling tours. Don't worry if you have left your bicycle at home, you can hire one at the museum. We rent out 5 regular and 2 electric bikes.
Because safety does not happen by accident, you should always choose an appropriate walking tour suitable for your abilities. Don't forget to pack the required gear and appropriate clothing, and never forget the goal in mountaineering is not to reach the summit but a safe return back home.
Interactive animation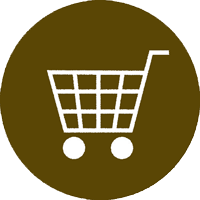 Something to remind you of a beautiful experience – a good time
Our museum shop offers an array of mountaineering guide and reference books, maps, and literature for all generations. Among the many souvenirs you will surely find something to remind you of a grand mountaineering adventure or a present for your loved ones. If you want to share the experience you can also ask for a gift voucher. These include a visit to the museum, Escape into the Bivouac adventure or both of them combined.
Don't forget, there is no admission fee to the museum shop.