Virtualna doživetja
Doživite gore »v živo« kar v natikačih. V virtualni resničnosti lahko v trenutku skočite na trideset slovenskih vrhov, premagate triglavski greben ali se po jeklenici spustite z našega Očaka!
OPOZORILO: virtualna doživetja niso primerna za otroke, mlajše od 8 let!
Virtualni zipline s Triglava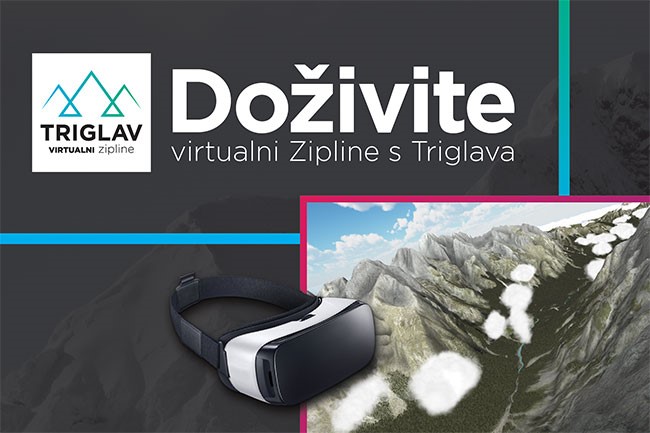 Poletite tik nad najvišjimi slovenskimi vrhovi. Spustite se z vrha Triglava in uživajte v dih jemajočih razgledih doline Vrata. Pristanite v Slovenskem planinskem muzeju in se prepustite muzejski pripovedi, ki jo boste doživeli med lastnim vzponom na goro.
Doživite najdaljši virtualni zipline na svetu!
Each and every Slovene to the top of Triglav
This wish is more than one hundred years old. Even then the Dovje parish priest, Jakob Aljaž, strived to fulfil it and make Triglav accessible to each and every tourist, as mountaineers were called in the olden days. To ensure a safe ascent he arranged for several trails leading to the top to be laid out. We here at the Slovene Alpine Museum fully support the idea of a safe climb, but at the same time we want to grant the wish of standing at the summit of Triglav once in a lifetime to as many people as possible. Do you dare take a look? We can make it happen – although only in virtual reality.
"Dvojka"
Stol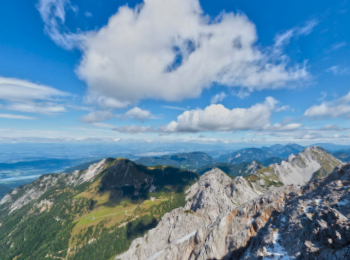 Vršič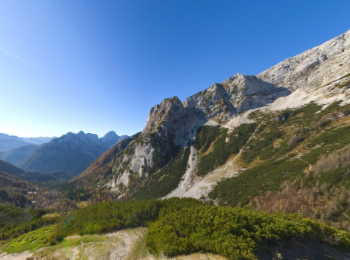 Have you ever conquered Rombon? What about Ojstrica? Have you ever enjoyed the view from Tromeja na Goričkem? There might be many reasons why not, but now at the Slovene Alpine Museum you can take in the view from 30 mountain-tops around Slovenia. Hop from one mountain-top to another within seconds and enjoy the 3-D panoramic view.