Hints and solutions for Mount Triglav Challenge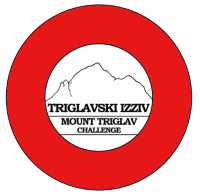 WARNING: Hints and solutions are only intended to those who have already taken up the Triglav Challenge. We advise you not to spoil the fun by checking out these hints before playing the game.
How to read this document?
First, find out which are the puzzles and challenges that you are stuck with?
Follow the hints from 1 onwards. Hints are becoming more and more specific. If hint 1 doesn't help, read on.
If even the last hint doesn't help you, the final solutions are at the bottom of this page.
Opening of the mystery box
Wooden box opening: quiz
Read the green information cards carefully and answer the quiz questions.
Did you find all 13 green information cards?
If not, there are more in the secret bottom.
Did you add up the values ​​of the correct answers?
If you are unsure about a particular question, guess the final code by trying different numbers on the green lock.
Opening a metal entry box
Trail selection
To solve this challenge you need:
A4 instructions (blue) – trail selection
Green information card: mountain trail difficulty
Map
Which of the circumstances of our three friends is the most important?
What parts of the body do we need to climb a very demanding route? Help yourself with the card: Mountain Trail Difficulty
Singpost/Equation
You need a signpost with symbols to solve this challenge.
Do you have all four solutions from the blue challenges?
Check each solution thoroughly. Solutions are whole numbers.
Read the introductory instruction. What does this hint mean: "The most beautiful view in the mountains always comes after the rain"?
To reveal the secret of the signpost, pour water on the signpost.
Multiplication must be completed before addition and subtraction.
Končne rešitve za Triglavski izziv
Kviz: odpira leseno škatlo z zeleno ključavnico
1 d, 2 c, 3 a, 4 c, 5 b, 6 d, 7 a, 8 c, 9 c, 10 a, 11 c, 12 d
50 + 10 + 2 + 10 + 5 + 50 + 2 + 10 + 10 + 2 + 10 + 50 = dvesto enajst
Štirje glavni izzivi (modra A4 navodila): prinašajo vrednosti za enačbo
Izbira primerne poti – petdeset
Ocena trajanja poti – deset
Izbira opreme za izlete v gore – dvanajst
Orientacija – ena
Smerokaz/enačba: odpira kovinsko škatlo z modro ključavnico
Izbira opreme za izlete v gore × Ocena trajanja poti + Izbira primerne poti + Orientacija =  dvanajst × deset + petdeset + ena = sto enainsedemdeset
Final solutions
Quiz – opens a wooden box with a green lock
1d/ 2c/ 3a/ 4c/ 5b/ 6d/ 7a/ 8c/ 9c/ 10a/ 11c/ 12d
50+10+2+10+5+50+2+10+10+2+10+50 = two hundred and eleven
4 Main challenges – Blue A4 instructions – solutions are values ​​for the equation
Trail selection- fifty
Trail duration – ten
Equipment selection – twelve
Orientation – one
Signpost / Equation – opens a metal box with a blue lock
Equipment selection x Trail duration + Trail selection + Orientation = twelve x ten + fifty + one = one hundred and seventy-one