Escape to the Bivouac
Are you ready for a playful path of adventure?
Mountains are unpredictable.
The weather can change in an instant.
A storm is approaching and you have but one solution:
ESCAPE TO THE BIVOUAC!
Will you decipher the hidden codes? Will you avoid the gaps and traps? Will you remember the right path? Will you find the right bivouac and save yourself?
Every path has its own story.
What will yours be?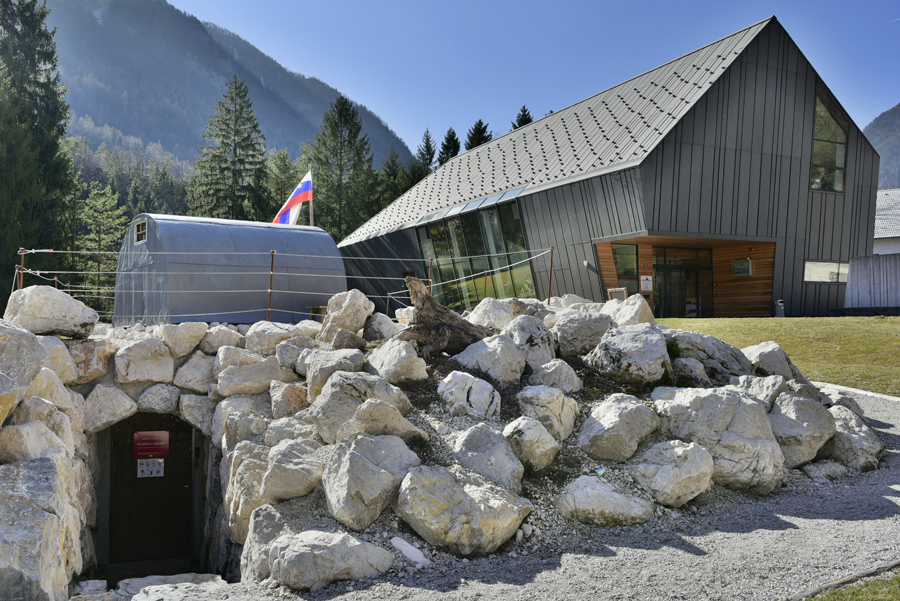 The legendary Bivouac II was built by members of the Tourist Club Skala from the nearby mountain town of Jesenica, Slovenia in 1936 on the Na Jezerih plateau above the Vrata Valley and beneath Rokavs Ridge. At the end of 2015, they moved the Bivouac to the valley where it enjoys its well-deserved retirement placed on the rocky cliff on the meadow in front of our museum. Since it was not possible to change the exhibit component itself, with the cooperation and support of the local community they installed a hidden space in which the adventure path is located.
But beware! This is not a classic "escape room", where the game is led by a moderator who guides you as you try to escape from a room. Instead it's an innovative way of exploring a museum through (game)play that we have developed specifically for the project.
The adventure can be embarked on by a group of 2 to 4 people. Admission: €25/group.
Before you go on and enjoy the experience you will be familiarised with the game rules and kindly asked to read and sign the general terms and conditions.